Guest Artists
April 13, 2013
______________________________________________________
Violinist JASON ISSOKSON began studying music at age four, and has since performed across the world. As a soloist, he has appeared with the Abilene Philharmonic, the Coeur D'Alene Symphony, East Texas Symphony, Fort Worth Symphony, Meadows School of the Arts Orchestra, Mesquite Symphony, Pottstown Symphony, Great Falls Symphony, Waco Symphony, Aspen Concert Orchestra, Sendai Philharmonic, the Orchestra di Teatro San Carlo, and the Orchestra Internazionale d'Italia. He has also appeared in recitals in Albania, Germany, Japan, New York and Los Angeles.
Mr. Issokson's playing has garnered numerous awards and honors, including the top prize at the International Andrea Postacchini Violin Competition in Fermo; third prize at the International Alberto Curci Violin Competition in Naples; and the Marion Rostal Prize at the International Max Rostal Competition in Berlin.
Mr. Issokson holds degrees from the Manhattan School of Music and the USC Thornton School of Music, where his principal teacher was Midori Goto. He is the recipient of the Annenberg Graduate Fellowship from USC's Annenberg School for Communication and Journalism, where he earned his MA in Arts Journalism in 2011. Mr. Issokson's writing can be found on Neon Tommy: Annenberg Digital News and the LA Weekly.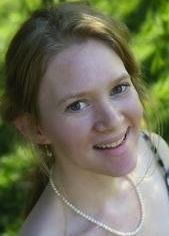 Violist DEANNA LYNN is an undergraduate in the USC Thornton School of Music and studies viola with Che-Yen Chen. She is also taking classes in composition, and teaches beginning strings as a mentor in the Thornton Outreach program.
Originally from Marina, California, Ms. Lynn has performed with the Peninsula Symphony and I Cantori di Carmel, and won the solo competitions of Youth Music Monterey and the Carmel Bach Festival. Her previous teachers include Rebecca Smith, Rochelle Walton, and Donald McInnes. Last summer she attended the Chautauqua Music Festival where she studied viola with Caroline Coade and Roland Vamos.
Ms. Lynn enjoys improvising and singing, and has performed throughout the Monterey and San Francisco bay area with the finger-style folk guitarist Jon Rubin. Through music performance and composition, Ms. Lynn hopes to explore the connections between human emotions, the environment, and social change.
Cellist YE LIN (STELLA) CHO, originally from South Korea and raised in Great Britain, began playing the cello when she was eight years old.
She made her London solo debut at the Royal Albert Hall playing for a sold-out capacity audience. She has performed recitals in South Korea, Spain, Holland, Germany, Croatia, the U.S. and on national television and radio.
Ms. Cho has participated in master classes with numerous distinguished artists including Frans Helmerson, Lawrence Lesser, Tsuyoshi Tsutsumi, Gary Hoffman and Timothy Eddy. Her major awards and achievements include winning Texaco Young Musician of Wales, the MBF Geoffrey Shaw Scholarship, and the Hattori Award.
Ms. Cho earned her Bachelor of Music degree with honors at the prestigious Gregor Piatigorsky Studio, USC Thornton School of Music with Ralph Kirshbaum, and is currently continuing as a Master of Music candidate.
HARISH KUMAR, Double Bass, a native of New Jersey, earned his Bachelor's degree in music from Rice University in 2009 where he studied with Paul Ellison. Awarded the Wagoner Foreign Study Award, Mr. Kumar studied in Paris with world-famous double bass virtuoso François Rabbath and obtained a teaching certificate from the L'Institut International François Rabbath.
Mr. Kumar is a Master's degree student at the USC Thornton School of Music, studying with Los Angeles Philharmonic double bassist David Allen Moore. His musical interests range from baroque to contemporary, as well as jazz and Afro-Cuban.
Currently Mr. Kumar is the principal bass of the YMF Debut Orchestra and recently performed Stravinsky's L'Histoire du Soldat on KUSC with Jack Black. Mr. Kumar has also performed with the Oregon Symphony and has participated in numerous festivals including Domaine Forget Summer Music Academy and the Dutch Ensemble and Orchestral Festival. He has taught at the summer music academy in Tijuana, Mexico and currently teaches at the Youth Orchestra of L. A. (YOLA) program.
Mr. Kumar plays on a modern double bass, made by Daniel Hachez in 2011 and awarded a gold medal in the International Society of Double Bassists Makers competition. He plays a modern French bow by a Parisian bow-maker Boris Fristch.
Pianist MAREK ŻEBROWSKI, born in Poland, began studying piano at the age of five and graduated with the highest honors from the Poznań Music Lyceum. He later studied with Robert Casadesus and Nadia Boulanger in France and Russell Sherman at the New England Conservatory of Music in Boston, where he received his Bachelor's and Master's Degrees.
Hailed as "firm and eminently musical" by the Boston Globe, "strong and noble" by the Washington Post, Mr. Żebrowski has appeared in recital and with symphony orchestras throughout the world, and recorded for Polish Radio and Public TV in the US. His performances and compositions are on the Titanic Records, Apollo Records and Harmonia Mundi labels. Marek Żebrowski is a Steinway Artist.
Recognized as a composer of orchestral and chamber works, piano compositions and transcriptions, and film scores, Mr. Żebrowski  has received commissions from Meet the Composer, The New England String Quartet, the Los Angeles Music Salon and Warsaw Camerata, among others, and his works were premiered throughout the United States, Netherlands, Italy, Poland, South Africa and Germany. For the past several years he has collaborated with director David Lynch and their album of improvisations, entitled Polish Night Music,was released in March 2008.
Mr. Żebrowski has lectured for the Pacific Symphony Orchestra, Boston Symphony Orchestra, Harvard University and The New England Conservatory of Music, and wrote for the Boston Book Review. His academic career included teaching at the University of Massachusetts, MIT and UCLA.
Currently, Mr. Żebrowski serves as the Director of the Polish Music Center at USC and Artistic Director of the Paderewski Festival in Paso Robles, California. In recent years he has authored Celebrating Chopin & Paderewski, Paderewski in California and several other books about film directors and cinematographers, published by the Tumult Foundation.