May 19, 2012
  Guest Artists
_________________________________________________________________
MAREK ZEBROWSKI, Piano
Marek Zebrowski, multi-talented concert pianist, composer, chamber musician, teacher and author, was born in Poland and began studying piano at the age of five. After graduating with the highest honors from the Poznan Music Lyceum, he studied with Nadia Boulanger and Robert Casadesus in France, and received his Bachelor's and Master's Degrees from the New England Conservatory of Music in Boston.
Mr. Zebrowski is a Steinway Artist. Hailed as "firm and eminently musical" by the Boston Globe, "strong and noble" by the Washington Post, and accorded highest accolades by the world press, he has appeared as soloist in recital and with symphony orchestras throughout the world.
As a recording artist, he has recorded works by Bach, Beethoven, Chopin, Debussy, Scriabin and Prokofiev for the Polish Radio; works by Ravel and Prokofiev for Apollo Records in Germany; and his performances and compositions are also featured on the Titanic Records and Harmonia Mundi labels.
Recognized as a composer with a catalogue of orchestral and chamber works, piano compositions and transcriptions, and film and stage scores, Mr. Zebrowski has received commissions from Meet the Composer and The New England String Quartet, among others, as well as composition prizes in the Netherlands. Mr. Zebrowski's works were premiered throughout the United States, Germany, Italy, The Netherlands, Poland, and South Africa. For the past several years, he has collaborated with motion picture director David Lynch and their album of free improvisations, Polish Night Music, was released in April of 2008.
Mr. Zebrowski has lectured for the Pacific Symphony Orchestra, Boston Symphony Orchestra, Harvard University, and The New England Conservatory of Music, and for several years was a contributing writer for the Boston Book Review. He has given master classes and has coached various chamber music ensembles and chamber orchestras.
His academic career included teaching at the University of Massachusetts, the Massachusetts Institute of Technology, and UCLA. Currently, Mr. Zebrowski resides in Los Angeles and serves as the Program Director for the Polish Music Center at USC and the Artistic Director of the Paderewski Festival in Paso Robles, California.
Mr. Zebrowski authored Celebrating Chopin & Paderewski, Paderewski in California and several other books about film directors and cinematographers, published by the Tumult Foundation.
The 2007 recipient of the Silver Gloria Artis medal from Poland's Minister of Culture and National Heritage, in 2011 Mr. Żebrowski was recognized with the Telly Award for his score to a documentary film, The Labyrinth, and awarded the Golden Cross of Merit by the President of Poland. In April 2012, together with Lech Walęsa and Professor Wladyslaw Bartoszewski, Mr. Zebrowski was honored by TV Polonia with the Award for the Promotion of Poland and Polish Culture abroad.
JOEL PARGMAN, Violin
Violinist Joel Pargman graduated summa cum laude (BM '02, MM '04) from the USC Thornton School of Music in Los Angeles. While there, he studied violin performance with Robert Lipsett on a full scholarship, and served as a teaching assistant in violin and music history.
As a member of the Denali Quartet, Mr. Pargman is beginning his seventh year as artist-in-residence for Santa Monica's critically acclaimed Jacaranda concert series. He currently resides in Los Angeles with his wife, violinist Carrie Kennedy, and performs regularly with the Los Angeles Chamber Orchestra, the Santa Barbara Chamber Orchestra, Musica Angelica Baroque Orchestra, the Pasadena Symphony, and the Riverside Philharmonic.
Mr. Pargman spent three summers as a Fellow of the Tanglewood Music Center, the last as a member of its resident new music quartet, the New Fromm Players, collaborating in performances with the Mark Morris Dance Company, Bright Sheng, John Harbison, and the many talented Composition Fellows in residence.
In addition to his live performances, Mr. Pargman has recorded on recent albums of such diverse artists as Ben Harper, Andrea Bocelli, Jamie Foxx, Joe Cocker, Travis Tritt, Fall Out Boy, Kenny Loggins and Sean "Diddy" Combs, and has performed on the soundtracks of over a dozen feature films.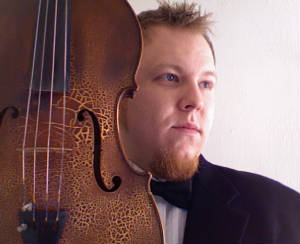 THOMAS LEA, Viola
Thomas Lea is a California native. He received his Bachelor of Music Degree from the San Francisco Conservatory of Music and his Masters in Viola Performance from UCLA.
Mr. Lea has performed with such orchestras as the New World Symphony and the Oklahoma City Philharmonic. He has also performed with artists such as Yo-Yo Ma, Robert Mann, Donna Summer, Josh Groban, Annie Lennox and Terrence Howard. Currently, Mr. Lea's busy professional career includes session work and extensive work as a freelance violist.
SIMONE VITUCCI, Cello
Cellist Simone Vitucci has appeared in concert and in television and radio broadcasts in Europe, North America, and her native South Africa. In addition to numerous recitals across North America and Europe, Ms. Vitucci has made solo appearances with the Cape Town Symphony Orchestra.
She graduated with degrees from the University of Miami and the University of Notre Dame, and has studied with Aldo Parisot at Yale University. Ms. Vitucci, a past prizewinner of the SASOL and UNISA music competitions in South Africa, has been the recipient of a National Endowment for the Arts grant as a member of the improvisatory chamber ensemble, Clogs. Currently Ms. Vitucci lives in Los Angeles, and enjoys a career performing with a diverse range of ensembles including Clogs, Loop 2.4.3 and Stick Music.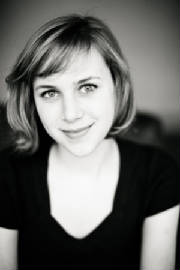 MAGGIE HASSPACHER, Double Bass
Based in Los Angeles, Maggie Hasspacher is an actively performing bassist/vocalist originally from the Detroit area.
Ms. Hasspacher's focus lies in contemporary music—but in addition to performing with modern music collectives, she plays with many local orchestras, such as the Riverside Symphony, and with folk music groups. She also curates a concert series at Freehand Gallery and teaches piano, violin and cello.
In 2011 and 2012, Ms. Hasspacher premiered works for bass and voice at the Mama Fish & the Sun concert series, the O, Miami Poetry Festival, and composer collective Sleeping Giant's Littlefield concert in Brooklyn. In 2008, she performed as guest artist at the Jukejoint Music Festival in Mississippi and also premiered a bass and voice piece at The Tank in Manhattan. She attended the Bang on a Can Summer Music Festival in 2008 and later the Darmstadt Neue Musik Fest in 2010. In her spare time, she loves to travel, speak German, and bake cookies.