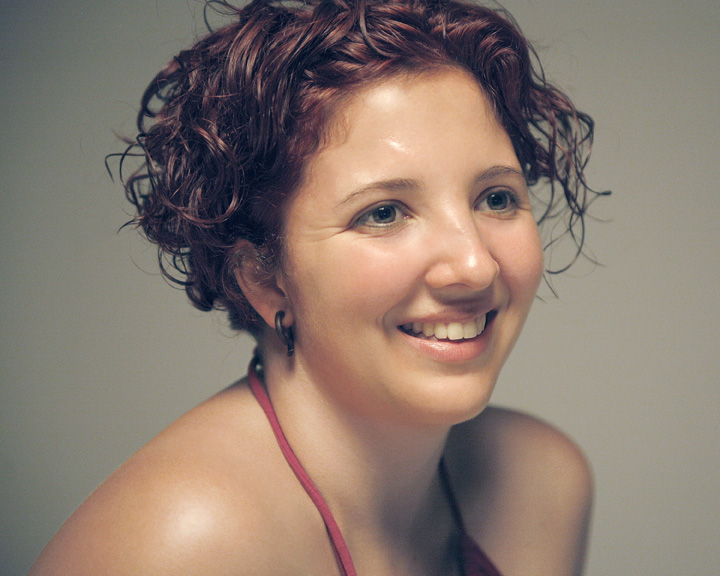 Gifted choreographer and dancer LAURA KARLIN got into trouble in ballet class at the age of six for improvising to a particularly inspiring piece of music for rond du jambs en l'air.  She went on to train in contemporary technique, dance theatre, kathak, salsa, tango, capoeira and contact improvisation.
Ms. Karlin graduated summa cum laude from Cornell University with degrees in Choreography/Production and Civil Rights.  She moved to London for a year, where she studied dance theatre and contemporary dance, and worked with Synergy Dance Theatre and Snapdragon Dance.
In 2006, she returned to Los Angeles to work on a choreography commission by the L.A. Contemporary Dance Company.  She has most recently presented work with London's prestigious Resolution! festival, the L.A. Contemporary Dance Company, the Beverly Hills High School Advanced Dance Theatre Group, at the Emerging Above Ground festival produced by ledges and bones dance project, and with Invertigo Dance Theatre.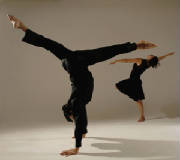 Ms. Karlin is the Founder and Artistic Director of INVERTIGO DANCE THEATRE, a new Los Angeles-based contemporary dance company.  Invertigo recently presented a sold-out run of Leap Year Waltzes, Etc., a full-evening performance featuring three dynamic new works.

The company's mission is to create, develop and present original dance works which are intelligent, witty, playful and as accessible as they are challenging.  The company's aesthetic blends intense athleticism, theatricality and a healthy sense of the absurd.  Invertigo maintains a collaborative spirit, giving diverse artists a chance to develop new work with each other.
As well as providing dynamic dance experiences, Invertigo is dedicated to education and community outreach, and aims to draw audiences who might not otherwise connect with contemporary dance – its artists come from a diverse, multi-national background and it works with a wide range of subjects.
The L.A. Musical Salon is excited about new dance pieces specially commissioned from Ms. Karlin and Invertigo, to be presented in collaboration with the Blue Rose Trio at our final concert of the 2008 season.
For more info on Laura Karlin and Invertigo Dance Theatre, go to http://www.invertigodance.org/
Invertigo Dance Theatre company member MARLON PELAYO has trained extensively throughout the Los Angeles area and surrounding valleys, in a variety of different genres from Classical Ballet to "Body Shatters so fast they almost look like krumping" to Musical Theatre to Investigative Floor Work.
The Dorothy Chandler, Walt Disney Concert Hall, El Portal, The Orpheum, and Long Beach Performing Arts Center have all been graced by his performances, varying from Clown operas to a musical presentation to back-up dancing.
Marlon has worked with such celebrities as Margaret Cho, Jeffree Starr and Neil Patrick Harris, and has performed internationally in Korea, the Bahamas and Afghanistan.  Look for him in Dance Spirit February Issue where Lyrical goes Punk.  Marlon would love to thank all the spirits of the world and all who support the Arts.