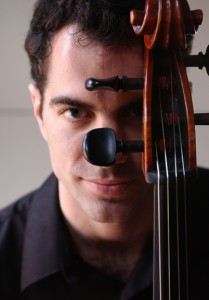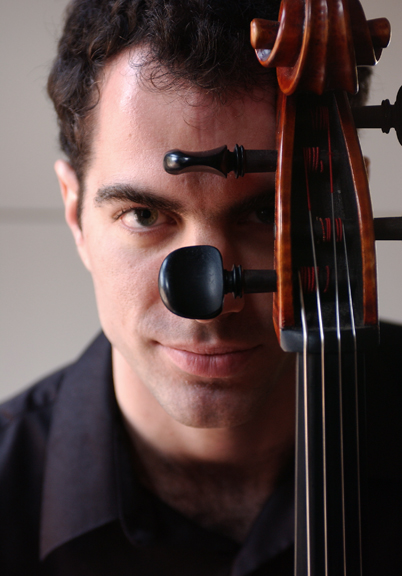 American cellist LARS HOEFS, professor of cello and music history at Sao Paulo State University in Campinas, Brazil, performs and teaches in South America, the United States and Europe. The year 2017 will include concerts and courses in Chile, France, Poland (Paderewski Cultural Exchange Program), Germany (Neuburger Sommerakademie), and Spain (Scandinavian Cello School Camp), as well as solo appearances with Brazilian orchestras in Espirito Santo, Londrina, Sorocaba, and Valinhos.
Dr. Hoefs has established himself as a leading expert on the cello repertoire of Brazilian composer Heitor Villa-Lobos. He was the first cellist to perform together in one program the complete works for cello and orchestra by Villa-Lobos with the Orquestra Sinfonica da Unicamp. Dr. Hoefs is artistic director of the annual Villa-Lobos International Chamber Music Festival, the only festival dedicated to Latin American chamber music in the United States. In January of 2017 the festival presented 15 concerts in Southern California, including 11 world premieres. Learn more at www.villalobosfestival.com  
As soloist in Brazil, in recent years Dr. Hoefs has performed concerti by Haydn, Schumann, Saint-Saens, Lalo, Tchaikovsky, Dvorak, Elgar, and Villa-Lobos with orchestras throughout the country, including the Amazonas Filarmonica in Manaus and the youth orchestra NEOJIBA in Salvador. Notably Dr. Hoefs gave the South American premiere of Korngold's Cello Concerto as well as performing the title role in Richard Strauss' Don Quixote with the Orquestra Sinfonica Municipal of Campinas and Maestro Victor Hugo Toro. Dr. Hoefs is a frequent guest at the Rio International Cello Encounters and the Festival Virtuosi in Recife, and in 2009, Dr. Hoefs spent the year as co-principal cellist of the Orquestra Sinfonica Brasileira in Rio de Janeiro under conductor Roberto Minczuk.
Originally from Appleton, Wisconsin, Dr. Hoefs earned his high school diploma at the North Carolina School of the Arts, a Bachelors from Northwestern University studying with Hans Jorgen Jensen, and both Masters and Doctorate degrees from the University of Southern California in Los Angeles where he studied with former Los Angeles Philharmonic principal cellist Ronald Leonard.
In Los Angeles in 2008, Dr. Hoefs helped found the L.A. Musical Salon Dinner-Concert Series as a member of the Blue Rose Trio, Artists in Residence for the series' inaugural season. At Sao Paulo State University in Campinas, Dr. Hoefs founded and leads the Unicamp Cello Ensemble, a conductorless cello orchestra consisting of his cello students. The Unicamp Cello Ensemble has performed at Brazil's most prestigious festivals and concert halls including the Campos do Jordao Winter Music Festival, the Rio International Cello Encounters, and the Sao Paulo Cultural Center, to name a few. In 2016 they recorded a CD of world premiere recordings, featuring Lalo Schifrin's Divertimento, and toured throughout the state of Sao Paulo.